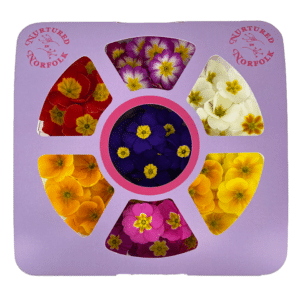 Colourful wheel of Primulas
If you answered mostly A..
Your mum can juggle it all! Your mum loves trying new things and mingling with lots of new people. Nothing seems to phase her and she is happy to go with the flow. We would suggest getting mum a Mother's Day edible flower selection wheel. You can decorate to your hearts content with this one and you'll be sure to find a surprise in there that she will love.
Shop here